The results of the ILA Exhibition – 2016
International Aerospace Exhibition «ILA Berlin Air Show 2016″ was held from 1 to 4 June in Berlin, Germany, in the exhibition complex "Berlin ExpoCenter Airport". Ukrainian delegation was headed by the Chairman of the Space Agency of Ukraine Mr. Lyubomyr Sabadosh and worthy participated in this event.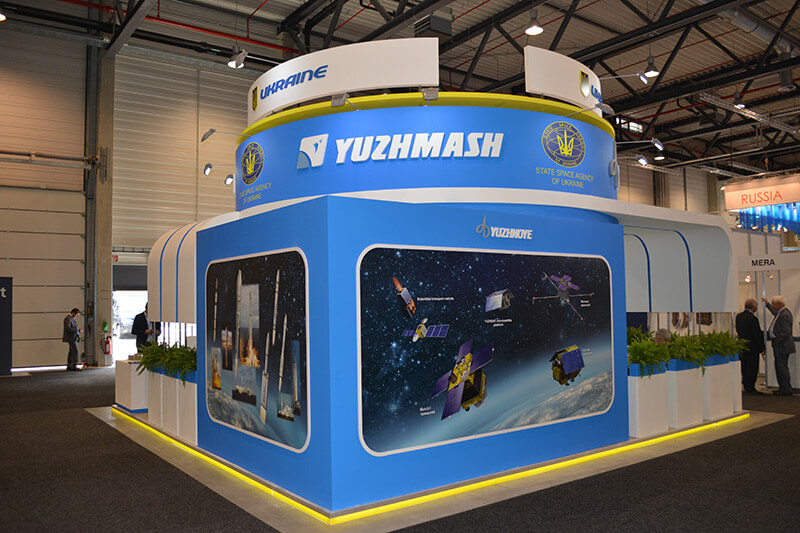 On the stands of the space industry enterprises were presented the layouts of carrier rockets "Zenit-3SL", "Zenit-3SLB", "Antares", rocket engines, bellows, spherical containers and also the perspective projects: the heavy class carrier "Mayak-33-4T" and satellite Sich-3-O.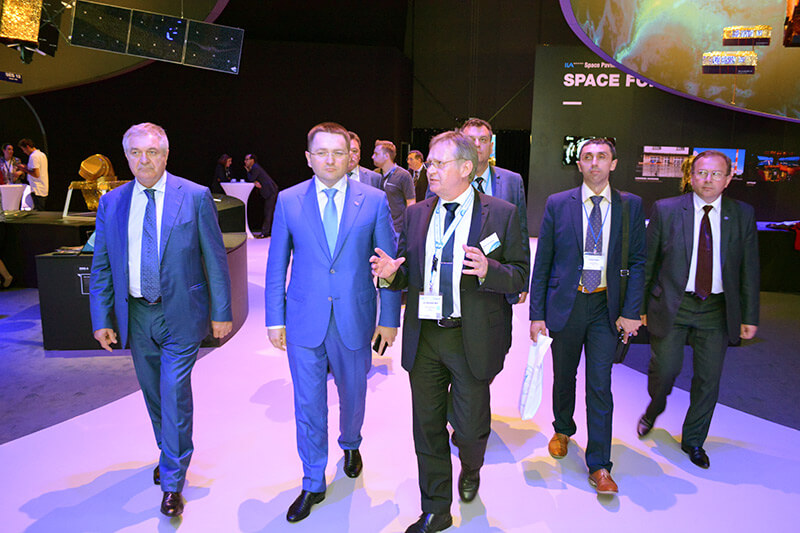 SSAU Chairman held several meetings on the sidelines of the "ILA Berlin Air Show 2016″, namely with:
–         the company the DLR, Germany – national center of aerospace, energy and transport researches in Germany. The company in charge of the planning and implementation of the German space program on behalf of the German Federal Government. The center is engaged in a wide range of research projects, both national and international.
–          the Director General of the European Space Agency Dr. Johann-Dietrich Woerner the administrators discussed further steps in cooperation with ESA;
–         еhe company AVIO, Italy – discussion of further cooperation in the field of manufacture of rocket engines for LV "Vega";
–         the President of Poland Space Agency Marek Banaszkiewicz about the activities of working groups of experts, a regular meeting which will be held in late June, the projects and activities in areas: launch vehicles, remote sensing, scientific research;
–         the acting Chairman Kazcosmos – Meyrbek Moldabekov about deepening cooperation, the definition of new joint projects;
June 3, the ambassador of Ukraine in Germany Andrey Melnyk visited the stand of YUZHMASH and DO "Yuzhnoye". The presentation about the activities and the development of the potential of the enterprise was represented at the meeting by the representatives of the plant
Department of Marketing Communications of YUZHMASH
+38 (0562) 35-53-23, 38-63-43